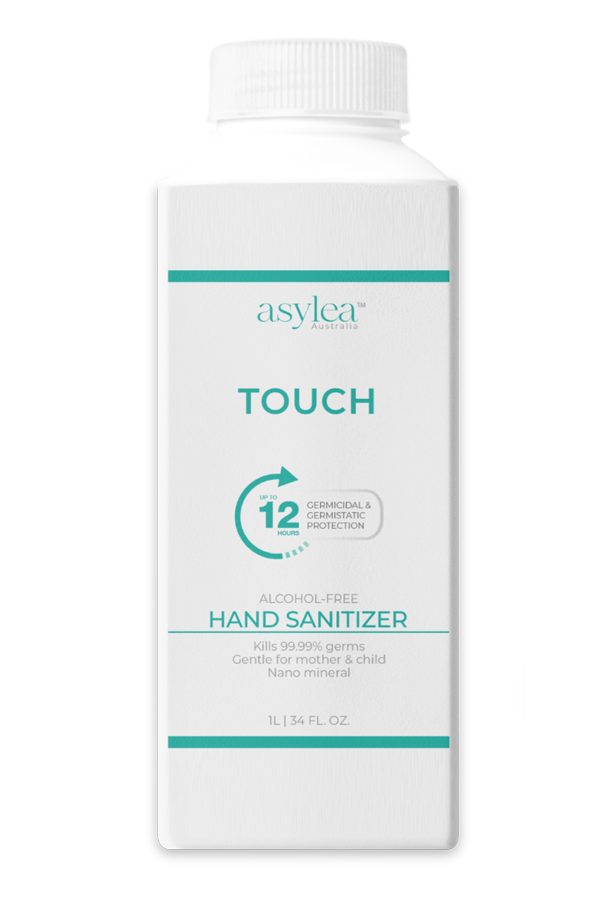 Asylea™ TOUCH
Alcohol-free Advanced Hand Sanitizer
Description:
Asylea™ TOUCH is a nano mineral-based alcohol-free advanced hand sanitizer that provides longer protection of up to 12 hours in one single application.
It eliminates 99.99% germs with germicidal and germistatic properties. This means that on top of effectively killing germs, it inhibits the growth of germs on your hands, unlike typical hand sanitizers where germs can still grow and proliferate in the moisturizing agents used.
Asylea™ TOUCH is gentle on the hands, does not irritate or cause dryness to the skin, making it suitable to be used for mothers and children.
Product Quantity/Size:
1 litre